Building a New Future of Energy Transformation! CPUH2 at CWP2023 Hydrogen Energy Pavilion
Time:2023/10/20 Tag:Energy Transition, Beijing Wind Power, CWP2023, CPUH2
CHINA WIND POWER 2023 (CWP2023 for short) was held in Shunyi Hall, China International Exhibition Center, Beijing. As a manufacturer of hydrogen energy equipment, CPUH2 will be present at Booth A19 in Hall W1.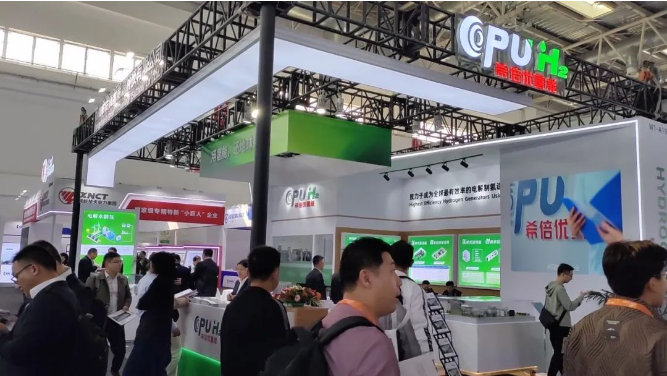 CPUH2 appeared in CWP2023
Hydrogen energy, as a "good helper" for power system peak shifting and frequency adjustment, is of great significance to enhance the reliable substitution capability of new energy. CWP2023 not only gathered international and domestic famous wind energy enterprises, but also famous enterprises of hydrogen storage and hydrogen energy, special "Energy Storage and Hydrogen Theme Pavilion", CPUH2 appeared in the Hydrogen Zone, displaying the latest products and technologies of "new energy hydrogen production". At Booth W1-A19, the products displayed by CPUH2 attracted a lot of attention among the visitors. The alkaline water electrolysis hydrogen production system can be widely used in new energy, chemical industry, transportation, energy storage, scientific research, medicine and life agriculture and other fields.
CPU 200 Nm3/h container hydrogen production system
1 MW hydrogen production system
40 ft hydrogen production container
One unit of gas-liquid seperator for two electrolyzers
Modular design, easy to transport and install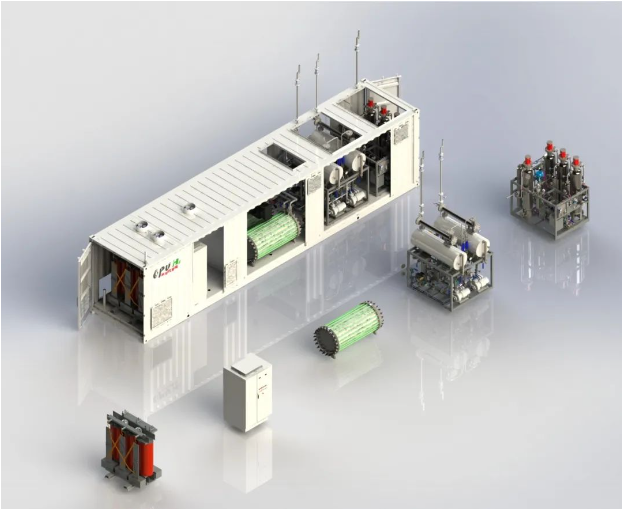 ( 200Nm³/h H2)
CPU-D-1000 Distributed Hydrogen Generation System
Electrolysis tank flow channel optimization improvement, electrolysis chamber lye distribution flow more evenly
New double-plate structure makes the potential-current distribution on the electrode surface more uniform, the ohmic loss of the electronic conductor is smaller, and the DC energy consumption is lower.
New structure of gas-liquid separator is more compact, higher separation efficiency.
New lye cooler, adopting multi-pipe layout, which makes the structure very compact under the premise of considering the pressure drop.
The system is fully automated with one-button start/stop, data collection and monitoring, and the DC energy consumption of the electrolyzer at full power is 4.35 KWh/Nm³ H2. The system has completed the Hydrogen Leader Alkaline Water Electrolysis System Evaluation and has passed the third-party testing and certification.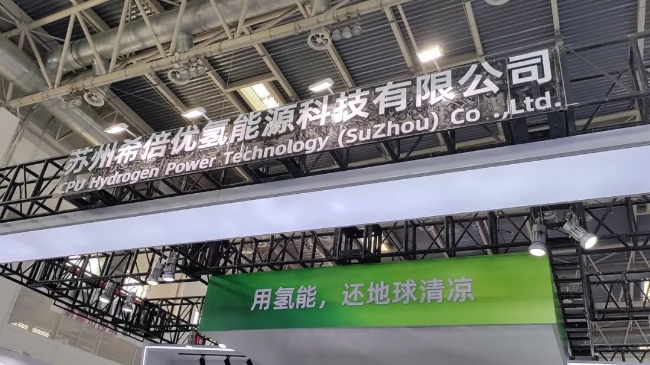 CPU Hydrogen Power Technology(Suzhou)Co. ,Ltd. was founded in 2021, specializing in the research, development, production and sales of electrolytic water to hydrogen system! With the vision of "becoming the world's leading efficiency electrolysis hydrogen production equipment enterprise", the company will continue to develop the electrolysis hydrogen industry, aiming to continuously improve the efficiency of the system's hydrogen conversion, improve the service life of the whole tank, and broaden the hydrogen production equipment and new energy coupling applications in new fields. The new navigation in the hydrogen era, with hydrogen energy to return the earth cool!